Composition Notebook Back-to-School Cupcakes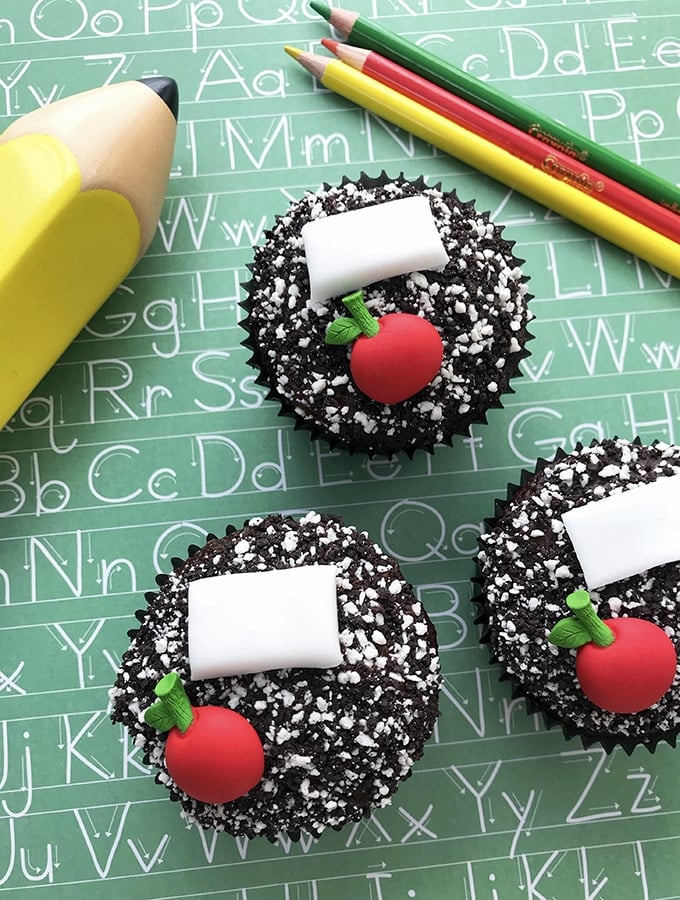 By onionringsandthings.com
These back-to-school cupcakes were baked from a box mix but feel to use your favorite chocolate cupcake recipe or use store-bought to get down to the fun part which is putting them together!
Ingredients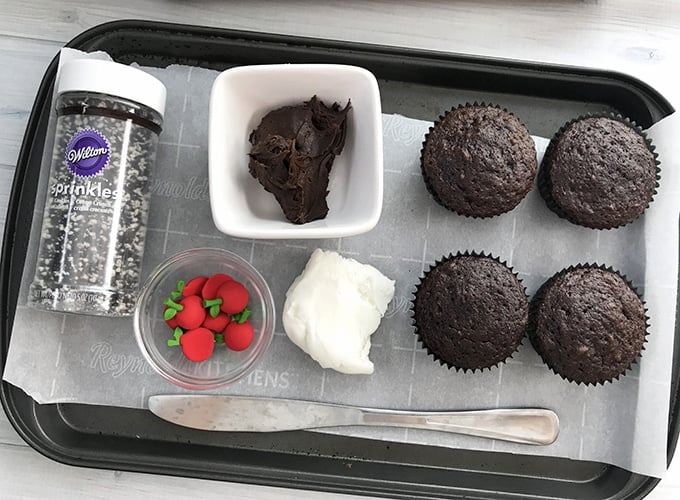 1 box of chocolate cake mix, any brand
Black cupcake liners
Chocolate frosting
Wilton Cookies and Cream Brownie Crunch sprinkles
White fondant
Rolling pin
Apple Icing Decorations
Instructions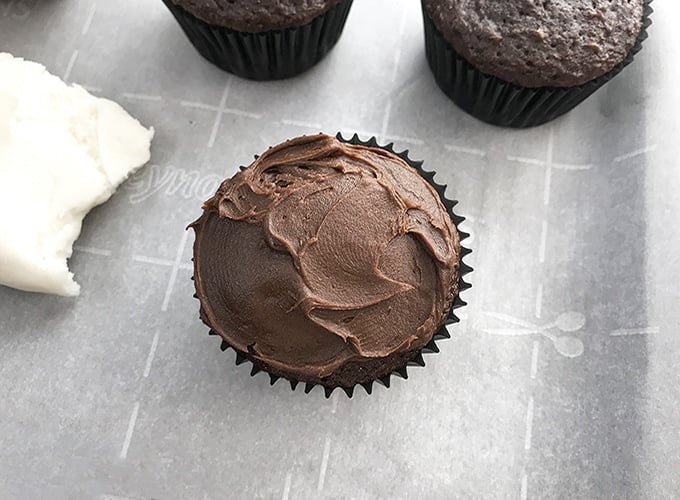 If you choose to bake the cupcakes either from a box or from scratch, give them time to cool completely before frosting. Also, try to use black liners for the best effect.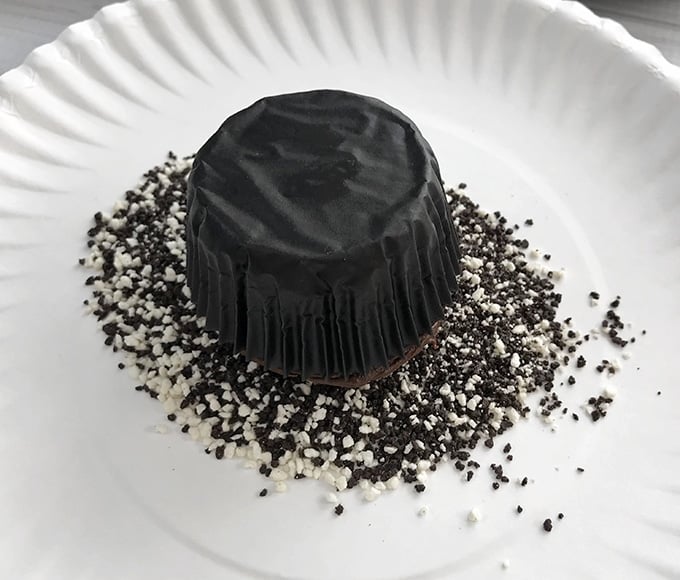 Dip each frosted cupcake into the Cookies & Cream sprinkles to fully coat the top.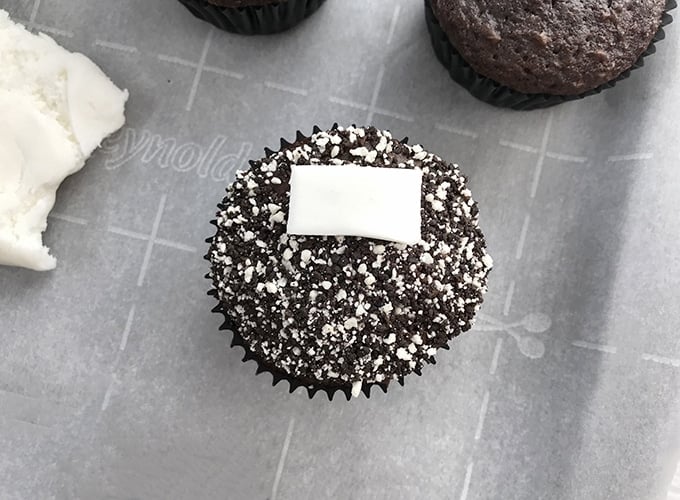 Using a rolling pin, gently roll out a small portion of the fondant to about 1/8-inch thick. Use a little bit of powdered sugar to keep it from sticking and make it easier to roll.
With a sharp paring knife, cut out the fondant into rectangles about 1-inch in width and 1/2-inch in length.  Place a small amount of chocolate frosting on the back of to fondant to help glue on top of the cupcakes.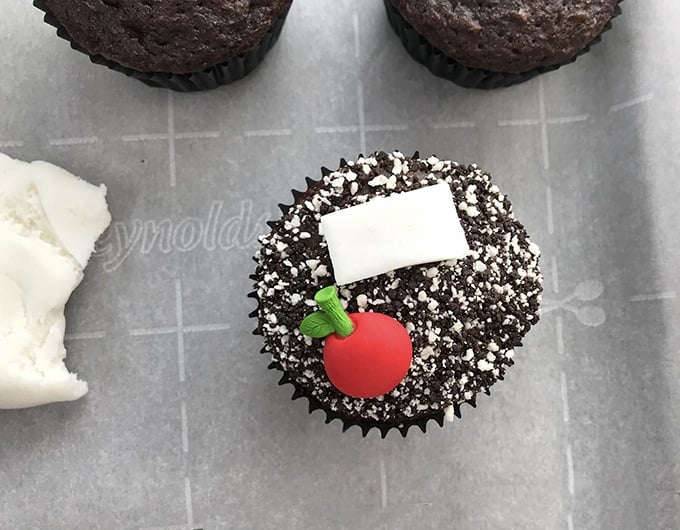 Apply a small amount of chocolate frosting on the back of the apple icing decorations and place on top of the cupcake.